Greetings Fellow Realmers! It is with great pleasure that Norseman Games is officially able to announce its agreement with Rat Labs LLC, formerly known as Mistwalkers, granting them the exclusive license and rights to develop "The Realm Online". Some questions you may have will be addressed below. Who is Rat Labs? Rat Labs, LLC was formed by existing Developers from the MistWalkers private server who wanted to legitimize their involvement with TRO development. What does this mean to you, as a player? * If you are a player of an unlicensed "private server" your player data will not be available on the official platform. Keep in mind that contributing to or playing private servers is a violation of the TOS for access to the official servers. * The official servers and websites may be unavailable for short periods of time during this transition as we migrate server data from NG to RL. * During the transition period if you have particular questions or comments that you feel like you need to communicate to Rat Labs please send that information to sam@rat-labs.com and Sam will be happy to respond and address any concerns that you may have(edited)
What does this mean for the official development of The Realm Online? * Norseman Games has granted Rat Labs an exclusive license for the right to develop TRO * Much of the content from the MistWalkers private server that "worked" well will be ported into the official source code. Some examples: Hot Zones, Prestige Mode, Heroic Dungeons, Weapon / Armor Procs, Armor Sets, pieces of the crafting system excluding runic enhancements and salvaging. * The target release date for this new official server is June 1st, 2018. * The intent is to port the game to multiple platforms: HTML5, iOS, Android, macOS, Linux, and Windows. * Rat Labs will be developing an entirely new client and server * You can expect a modernization of graphics and user interfaces while maintaining the original look and feel of TRO.
We at Norseman Games have complete confidence in the Rat Lab team's ability to develop, implement, and bring The Realm Online back to satisfactory. It is our greatest hope that this arrangement provides the community what they've so long desired. See you on the flip side!(edited)
https://www.facebook.com/RealmServer/posts/1534311906681322
Frequently Asked Answers
Edit
MW will be closing June 1, 2018.
Keep playing MW to help tune and plan for the future of the Realm. Items will be dropping a lot more soon.
The Realm is rated E for Everyone and moderation will reflect that standard.
The Realm online is a business so there has to be a financial engine to run. Not sure which business model will be used. Subscriptions, cosmetics, donations, etc...
There will be a legacy NG server and a fresh new server with new client and server. Legacy server will not be wiped. New server will be completely fresh.
New client and server is planned to be out in 16-18 months. Handles will be going away. New client will have animation speed settings. Will be built on Unity. Updates will be provided.
Volunteers - there will be a volunteer application page.
Ratlabs - has a license to the Realm Online so they will be advertising.
Artwork - Grumpy is going to be revitalizing all artwork.
Old legacy NG Accounts - Details will still be hashed.
New maps for new client
Clarity on rules - will be addressed by Starrie.
MW renamed Beta. Beta will have lots of updates to get.
Best place for feedback - https://mistwalkers.co/forum/feedback
If you were banned - fresh start
Twitch channel - https://www.twitch.tv/realmserver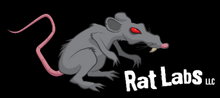 Rat Labs Logo -
Potential Townhall Questions
Edit
Do you own the game now? Or What is a licensing agreement?
No, we do not own the game but have an exclusive license to it.
A licensing agreement gives us the legal right to actively develop, operate, and offer services to customers. The details of the licensing agreement are confidential.
What happens now?
Beginning April 1st, Rat Labs will start operating the official server. You can expect some downtime during this time as we migrate important information from NG to RLs servers.
There will be a new fresh server started that will be a hybrid of the NG and MW servers.
Is everything being moved to another place? What will happen with the current toons from NG or MW?
The NG toons will still be accessible via the official legacy server. MistWalker's characters will not be transferred to the new system due to some technical limitations. We will offer an in-game crest to the houses of existing NG and MW players who start new characters on the fresh server.
Who all is part of Rat Labs?
Rat Labs is comprised of business members and volunteers.
What is NGs part going to be now?
NG still owns "The Realm Online" copyright and will continue to conduct their business as such.
What will change in game compared to what we're used to?
You can expect frequent Quality of Life ("QoL") updates, and new additions to the existing client in the near to mid term (6-12) months. As announced the long-term goal is to develop a multiple platform solution to cover all of the major platforms.
How long until the next update?
The official "legacy" server will continue to operate as is until June 1st, at which time the new server will be open to all players. Both the new server and legacy server will both be options to play.
What is happening to the MW server?
The MW server will be shutdown on June 1st. All character data and items will be will be backed up but will not be used on the official server. There are some technical reasons and we cannot essentially operate two different version of the game.
What updates from MW will be added to NG and which ones will not?
This list is still developing but you can expect to see: Hot Zones, Heroic Dungeons, Weapon / Armor Procs, Shrugging Systems, etc.
With respect to in-game presence; will there be events or mods?
Absolutely, we plan to add volunteer staff to handle these things. There will be a volunteer application process and as we get closer to the launch of the new fresh server we will communicate how to apply.
Who will be handling customer service?
Rat Labs, LLC will be responsible for all customer service needs. Specifically, sam@rat-labs.com until we have an automated system in place to process tickets.
How will billing be handled?
Rat Labs, LLC will be responsible and it will show up as RAT-LABS.COM|REALMONLI.